Mountain Montage provides a visual opportunity for clients to combine personal photographs into a unique work of fine art.
Using Claire Vitucci's singular technique of combining photographs into mixed-media paintings allows the details of your photographs and experiences to shine.  Playing with perspective helps generate multiple views of the landscape of your experience.
Whether it's a once-in-a-lifetime adventure, a wedding, a business, a band, a growing family – there is never just one photograph that sums it up.  These works can easily detail a commemoration, memorial, vacation, vocation, hobby, adventure, landscape, locale, pet, history, or other that you wish to celebrate. Mountain Montage helps deliver the bigger picture.
Custom orders are welcome. Please see the available options and contact me with any questions or the details of you requested work.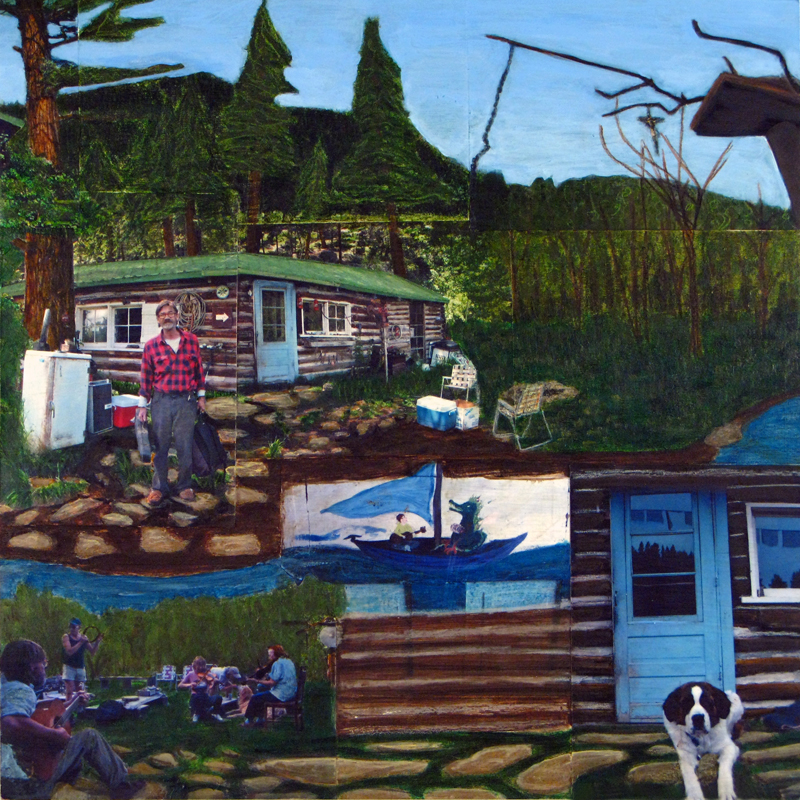 SaveSave
SaveSave