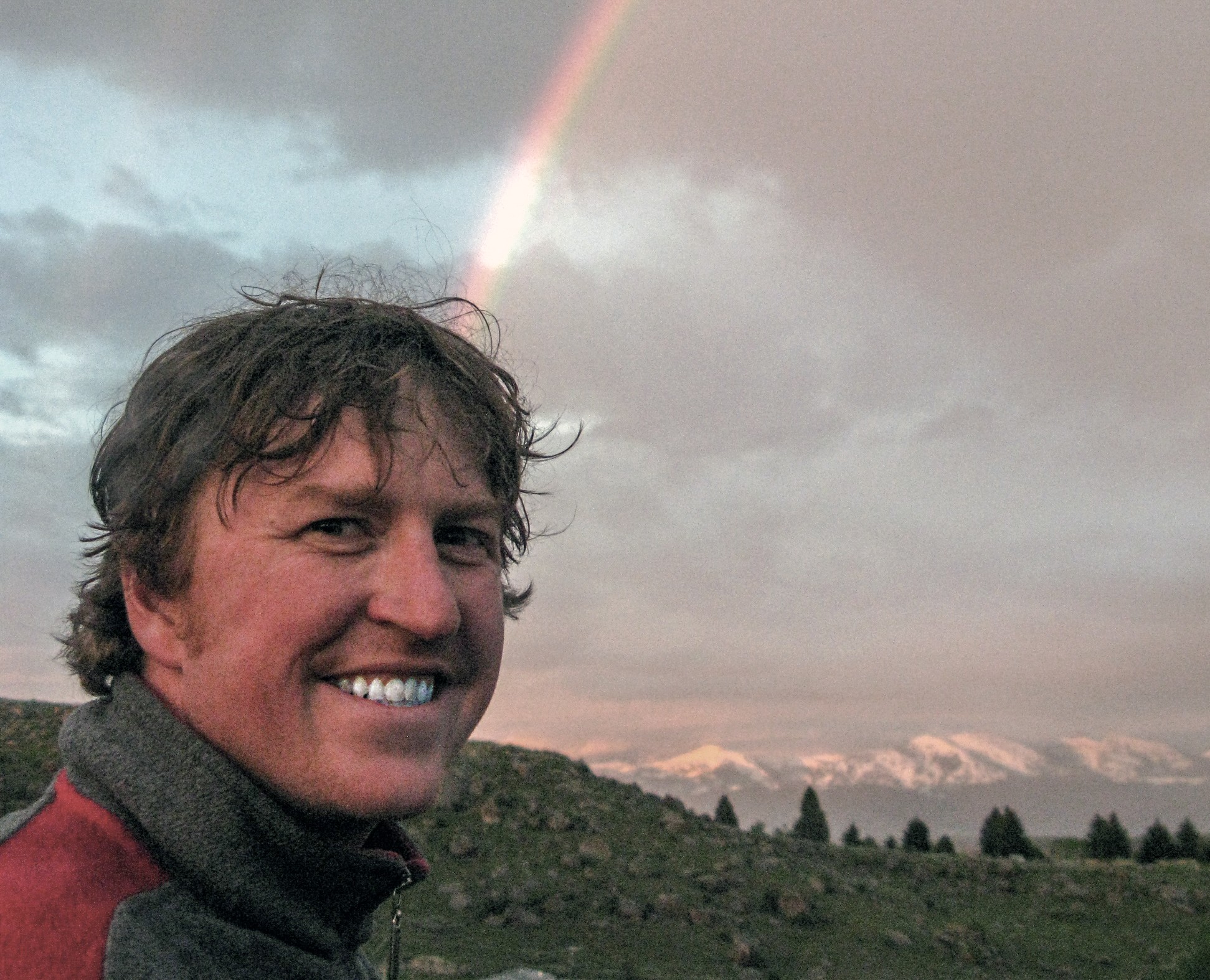 Obituary: Lukas Neraas
Lukas Peter Neraas lived large and fast over the course of 39 years. He loved life, exploring the natural world, mountain tops, friends, and family. Luke died at home, surrounded by family, on Saturday, September 26, 2015, after striving against an aggressive brain cancer – glioblastoma – for over 14 months.
Born on March 31, 1976, to John & Jane Neraas, Luke spent his youth in Montana before moving to Portland, OR. Luke played Olympic Development Soccer and graduated from Wilson High School in 1994. With the lure of Montana established in his youth, Luke went on to attend the University of Montana, Missoula, graduating with a B.S. in Wildlife Biology in 2001. He continued to spend a decade thriving in the environs of the Wild Trout & Salmon Genetics Lab, honing his fierce telemark skills on the steep slopes of Snowbowl, running the many accessible rivers nearby, and playing with friends in Missoula.
In the spring of 2001, at age 25, Luke met and quickly joined forces with Claire Vitucci. A year later, they drove his VW Vanagon north to work as sea kayak guides in Seward, Alaska. It was an adventure in every sense. In 2005 Luke steered them north again. This time to Juneau, AK to obtain his master's in Fisheries at the University of Alaska, SE.
In 2008, Luke & Claire left Alaska and landed in the Tetons, where they'd spent a few summers in previous years & had family. Luke immediately found work with Lucey Electric. He went on to get his Journeyman's Electrician License and excel in all aspects of this vocation. He greatly enjoyed his work, the crew he worked with, and requisite powder mornings.
On September 27th, 2008 Luke and Claire married on the banks of the Big Hole river outside of Melrose, MT. In 2011, they happily welcomed their daughter, Elsa Bird Neraas. Luke greatly enjoyed skiing, hunting, fishing, big trees, all things outdoors and spending time with his family & friends. He had a scientific mind, a loyal and giving heart, a generous hand – to any friend in need, and a willing foot to join or instigate any adventure – none too small or big. He was always happy if he was skiing, no matter the conditions. He would vote to extend a good thing every time. He loved life.
On July 21, 2014 Luke was incapacitated with a severe headache. A brain biopsy, pathology, and rapid phone calls landed the family at UCSF in San Francisco where Luke was admitted for emergent brain surgery. Over the course of the next year, Luke would undergo three resections (major open brain surgeries) and one CED Infusion (chemo fed through catheter directly to the tumor) in San Francisco. He did all with unwavering courage, integrity, willingness, and optimism. In the end, his brain was forced to succumb to swelling associated with the above surgeries, radiation and tumor growth.
Luke is survived by his beloved wife, Claire and their daughter, Elsa Bird; his loving parents, John & Jane Neraas of Butte, MT; his devoted sister, Anna Neraas & her generous family; many aunts and uncles; and a multitude of friends. He will be forever held in the hearts of all those who crossed his path and especially those of his family and friends. He was a generous man who loved without measure and who will be immeasurably missed.
There will be a celebration of Luke's life at the Linn Canyon Ranch at 3:00 on October 24, 2015. See more information on upcoming services here and on the Facebook event page.
---
When trying to find a single photo for the paper, it felt like I was searching in vain for one without a hat or sunglasses and with a clean shaven chin & combed hair. My contact at the paper sweetly commented: "Well, that was just the type of man he was and what you fell in love with, right?"
That about sums it up. It can be hard to have the above when you're up for an adventure any minute.
I miss this man: