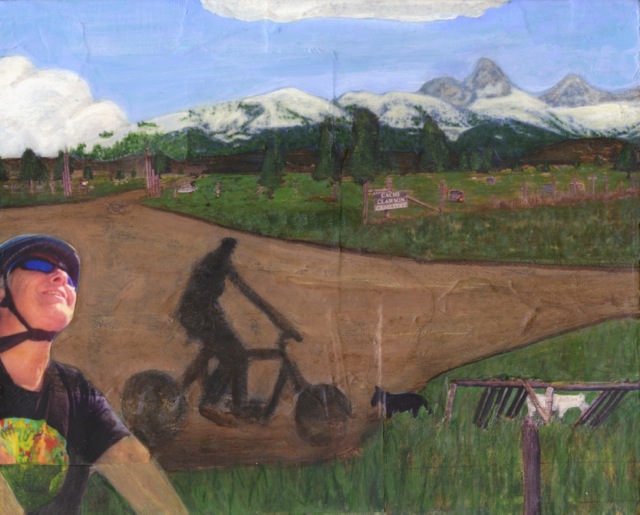 The Freedom (of Spring Cleaning)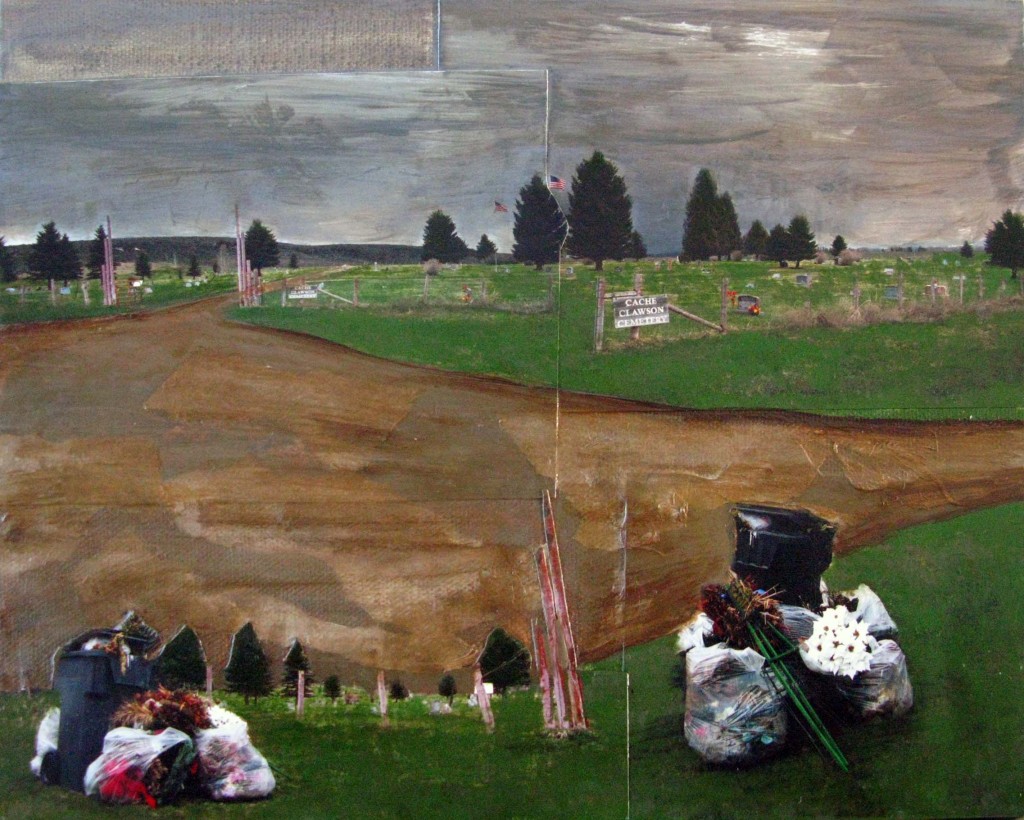 The Freedom (of Spring Cleaning) originally dated back to 2010: 2 years into the tenure of our current Tetonia, Idaho home. Near by our home sits a quiet, hillside cemetery with stellar views of the Teton mountain range. A given period after Memorial Day caretakers do a clean-up of the grave sites to remove wilted flowers and the like. Seeing this detritus gathered in front of the cemetery seemed ironic. Not even the dead can escape the intoxications of Spring – purging, cleansing and beginning anew.  It's good and necessary for all of us to take time to acknowledge and memorialize those who've come and gone wholly, in hopes that we might possibly carry on without them. What if we could just bag up our grief and put it on the roadside for pick-up?
Fast forward: 2014
Spring has found our friend Janet with an incurable itch to move to Maine. She's been a good friend of our family for a number of years and we're all going to miss her. When she dropped by my house to offer an art trade before her imminent departure, I was pleased to participate. I got a very pretty bottle cap mosaic piece and she found the above piece Spring Cleaning to her liking. However, somewhere in the years between I'd revised the sky to a brighter blue and failed to finish the piece…
While the piece was never "for everyone," it spoke to Janet since she's also a 'North Ender' and lives & plays in my greater neighborhood. Additionally, the cemetery falls into her bike routine and along her morning route to work. It's hard not to take in the serenity and commanding Teton view that the location offers. While I don't plan on a cemetery burial, I do have an affinity for cemeteries themselves and have enjoyed walking through many cemeteries – taking in names, dates, and gravestones. This cemetery ranks if a person were to choose one.
I mentioned that I could customize it for her since it was already in need of some TLC. She forwarded a few pictures she had of herself biking and one of the horses that customarily hang out on the corner. I added the Teton view that the top of the cemetery hill commands, incorporating nearly 360 degrees and the distance of a few miles into a single vista. The piece also strives to encompass the feeling of freedom and joy that biking & Spring embody – especially with such grandiose Teton views so readily available.
It's a view and community that I know Janet & Pete will miss.  Hopefully this small work gives them a little taste of their western home as they tie up loose ends and downsize their lives for travel this spring. May the sun shine on their road ahead.