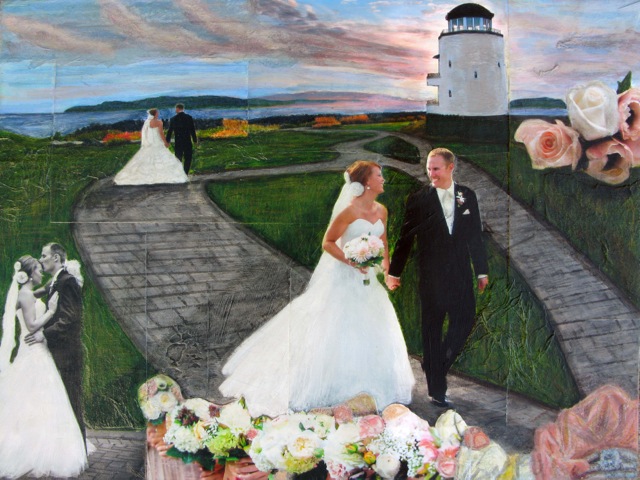 Remember your wedding?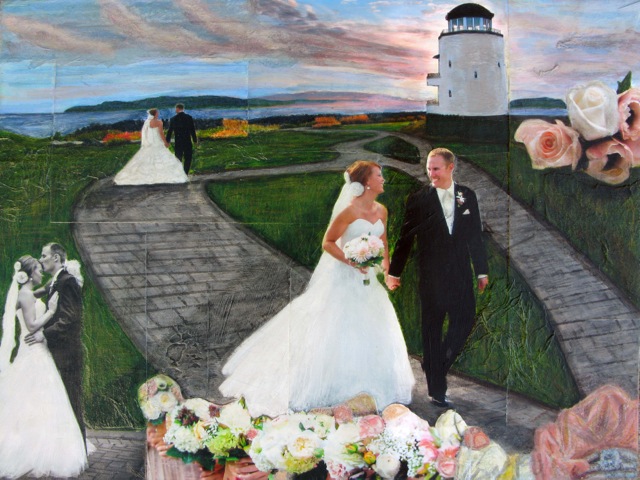 At a recent event I found myself next to a gal who was thumbing through a local wedding magazine admiringly. My first thought was,  "How thankful am I, not to be currently planning a party of that caliber."
But then, of course, it also made me remember what a special day our wedding was to us and so many of our tribe. It all came back in a rush – every aspect of that complex organism that is a wedding: location, orchestration, production, family, wedding parties, guests, lodging, events leading up to the day, walking down the isle, having so many of your loved ones in one place, committing to your partner and celebrating with good food, music and friends afterwards. It was all so worth it.
With so many facets, how can it all be captured in one image – one vista that says it all? I've often thought that Mountain Montage would be an ideal venue for weddings and this couple illustrates the potential.
They were married on the banks of the Pacific in Bellingham with a picturesque sunset. Stephanie gathered some of her favorite photos from their wedding day and I was happily able to incorporate more of them than I anticipated into a 9″x12″.
Along with the image of the happy couple walking romantically into the sunset and old age together, I simultaneously captured their gait into their content future as one. I included the intimate black & white portrait of a gentle kiss to touch on the timelessness and commitment marriage brings.
Bridesmaid bouquets support the couple as they walk through life, just as our friends & family continue to support us as we all march forth. Flower adornments from their wedding cake feature prominently and playfully next to the lighthouse, while their stacked rings sit in a flower in the bottom corner and wrap around the edge of the work.
While we couldn't include every aspect within the confines of this unique art piece, I hope that it was enough to forever remind Stephanie and Tim of their wedding day and the feelings that accompanied that singular occasion.
It also inspires me to tackle my own wedding – could be the perfect anniversary gift!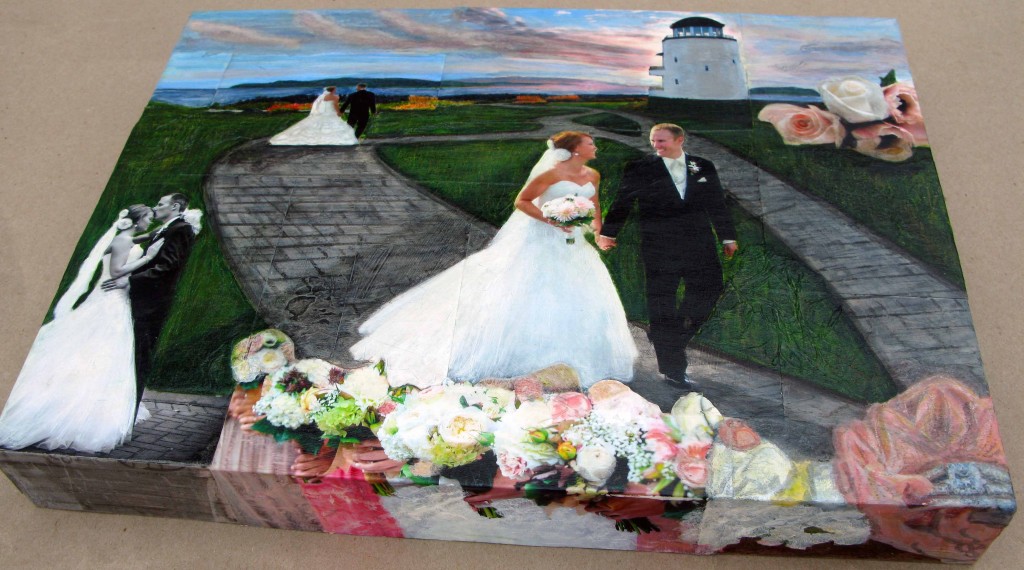 SaveSave