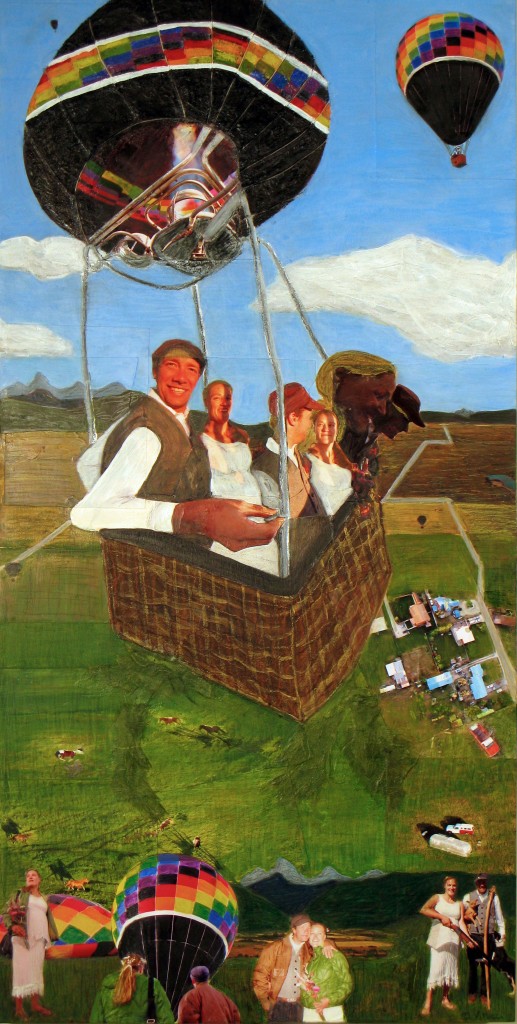 Teton Balloon Wedding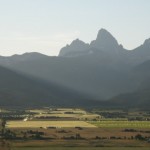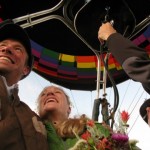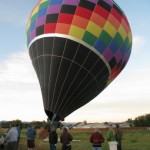 We woke up early on August 13, 2011 to send our good friends into the blue skies of marriage. Shane & Maura decided to tie the knot by eloping — above the Tetons in a hot air balloon. I had the honor and pleasure of joining them on high to witness and capture their day of matrimony.
A 6:00 am start in an empty lot in downtown Driggs, ID soon put air in our sails, as the balloon began to take shape and rise before us. The pilot, the officiate, Shane, Maura and myself climbed into the basket. We waved to our significant others as the crew let our lines go and we were set adrift. The balloon begin to softly climb above town between roars of gas and flames.
We got multiple sunrises as we drifted north and our views of the Tetons changed. The mountains were silhouetted navy with gorgeous rays of light slicing the horizon as the sun rose. We were soon forced to ditch our layers due to the warmth of the sun's rays.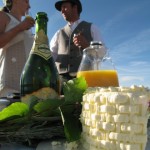 The scenery was amazing, between gas bursts it was totally quiet. The Mayor of Victor officiated the wedding as Shane and Maura exchanged sweet vows. As was joked beforehand, the groom did let the ring slip, but luckily the bottom of the basket is a solid board and it was easily retrieved – phew!
We ended up in a field outside of Tetonia and conveniently close to a road for the balloon crew and our families. The pilot held a traditional champagne toast and his crew surprised the couple with a beautiful & delicious wedding cake. We finished the morning out with a delightful breakfast at the North End Grill and called it a wedding.
It's been a year now and their daughter Kyla has not only joined them in their adventures, but is now leading the charge. Way to go family – Happy anniversary!  My latest montage celebrates this glorious day.