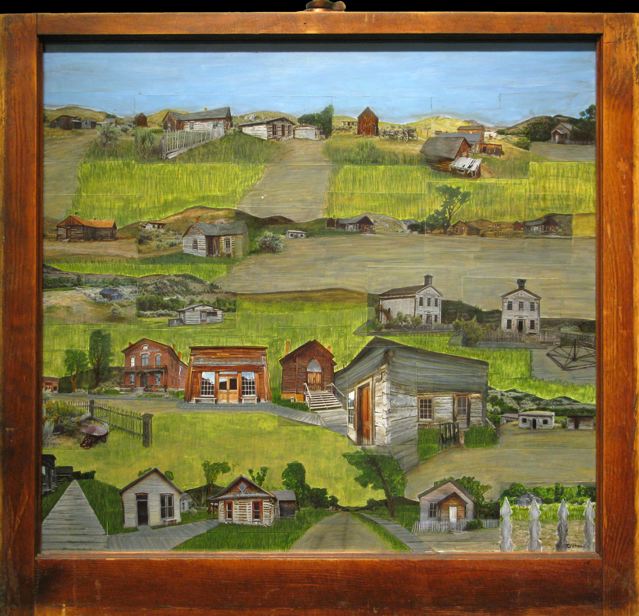 Bannock, MT
Bannack prospered after gold was found on Grasshopper Creek.  It was named the first Territorial Capital of Montana in 1864. Though the capital moved to Virginia City shortly thereafter.  By the 1950's most residents had moved on and the State of Montana declared it a State Park.
While over 60 structures remain standing, most of which can be explored, Bannack recently experienced torrential flash floods in July, 2013. The water took out the boardwalk and one building – last housing the grocery store.
This piece was made in 2010, pre-flood. I visited Bannack as a kid more than once and can't forget the tall tales of it's early era from my Montana History classes throughout my school days in southwest Montana. I'm very sorry to hear about their recent loss.