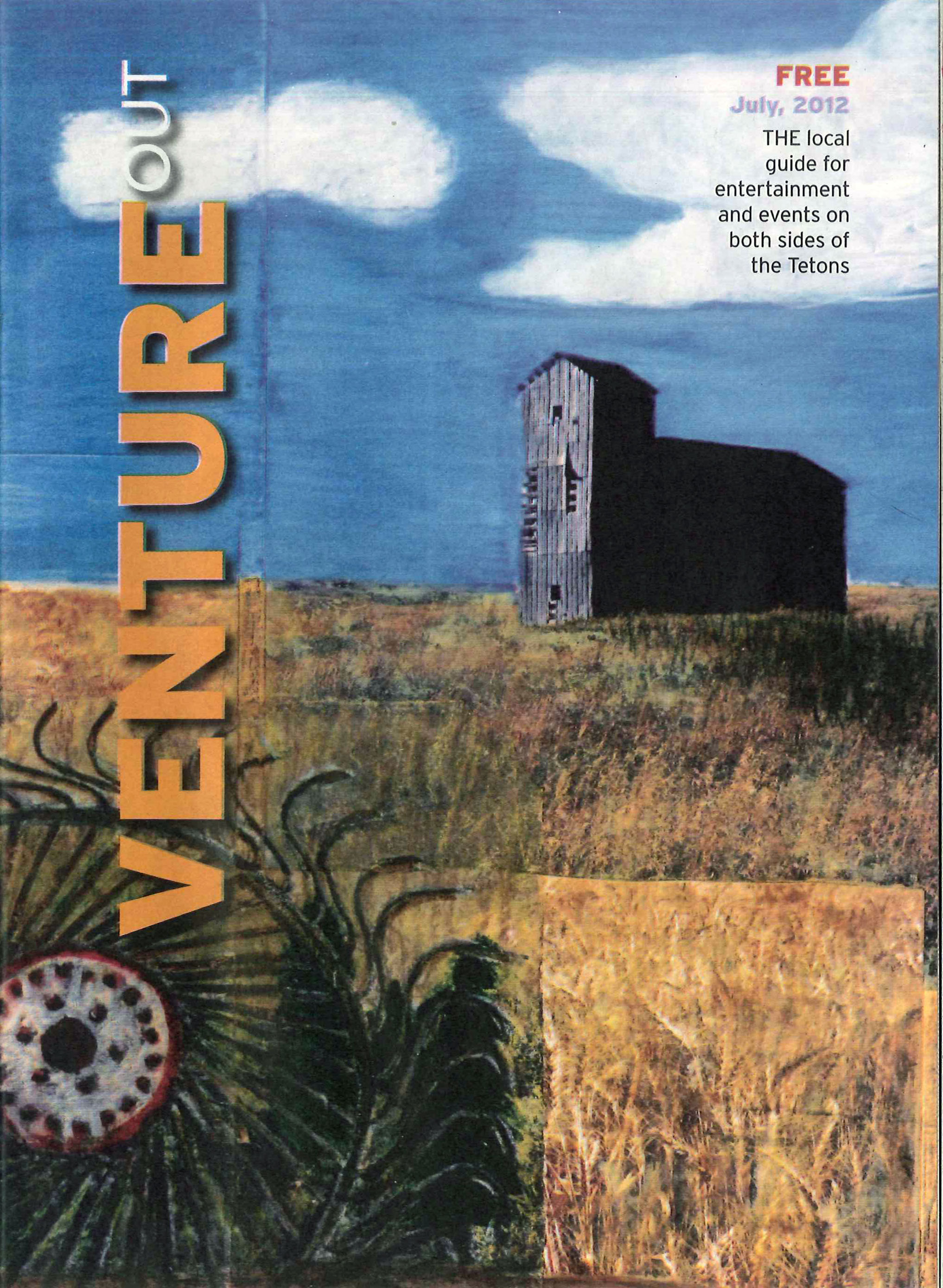 On the Cover of Teton Valley's Venture Out
Venture Out is a new, free publication that was produced by the Teton Valley News and handed out at Huntsman Springs for their Celebrate America day on June 30th.  Thousands of people ventured out for the air show, numerous activities, and music. Most hung around to see the largest display of fireworks in the area.
A piece of my art graces the cover along with a little bio on the Table of Contents.